The Bell Race Star Helmet is the Second Tier Helmet of the 2016 Bell Star Series Helmet lineup, offering all of the features found in the Bell Pro Star Helmet with the exception of the TeXtreme Shell which is replace with a 3K Carbon Shell which we expect will make it a few tenths of a pound heavier thant the Pro Model. This helmet really offers a ton of value and we would expect this to be on par or better than competitors helmets selling for much more. After having a look at the samples of these helmets we feel this will be the best Sportbike and Track Helmet on the market all things considered. The Star Helmet Series has been tested for countless hours from state-of-the-art wind tunnels for optomized aerodynamics to road testing. Additionally Bell Helmets worked with several of it's top road racers from Cameron Beaubier to William Dunlop seeking their input.
The Bell Race Star Helmet features 6 EPS Sizes with 5 Shell Sizes ensuring a percise fit. Fit really benefits from the Bell Flex Impact Liner as it allows the fit of the helmet to adapt to your head shape in addition to offering protective benefits that exceed a standard EPS Liner. Using the 3K Carbon Shell will keep the helmet light and strong with amazing looks.. For the interior Bell used the Virus CoolJade Anti Bacterial Liner which has a unique cooling property to keep the rider comfortable and focused. The cheek pads use their Magnafusion Technology rather than snaps for quick and easy removal for cleaning.As if that wasn't enough the shield is an all new design labeled The Panovision Shield as it has a field of view that leads the class, no obstructions were noted. We expect Bell will have a Panovision Transitions Shield for the Bell Race Star once it is released.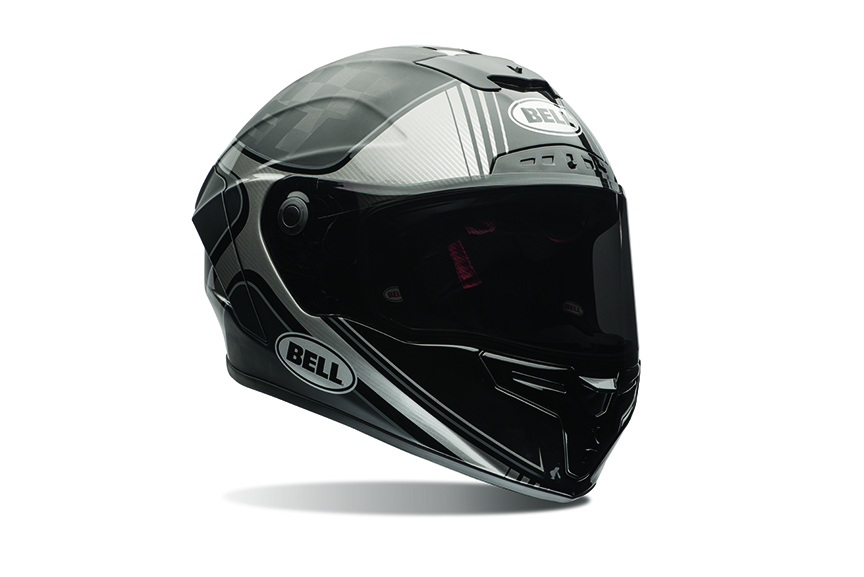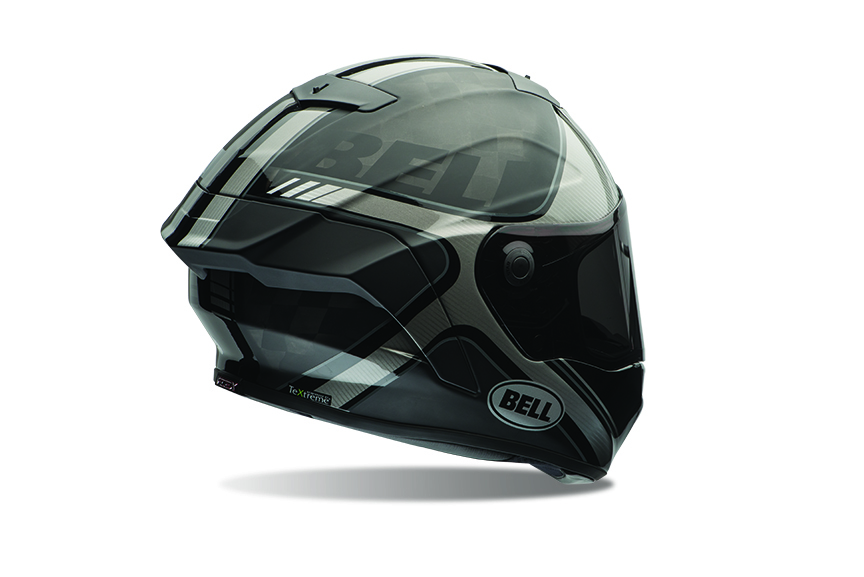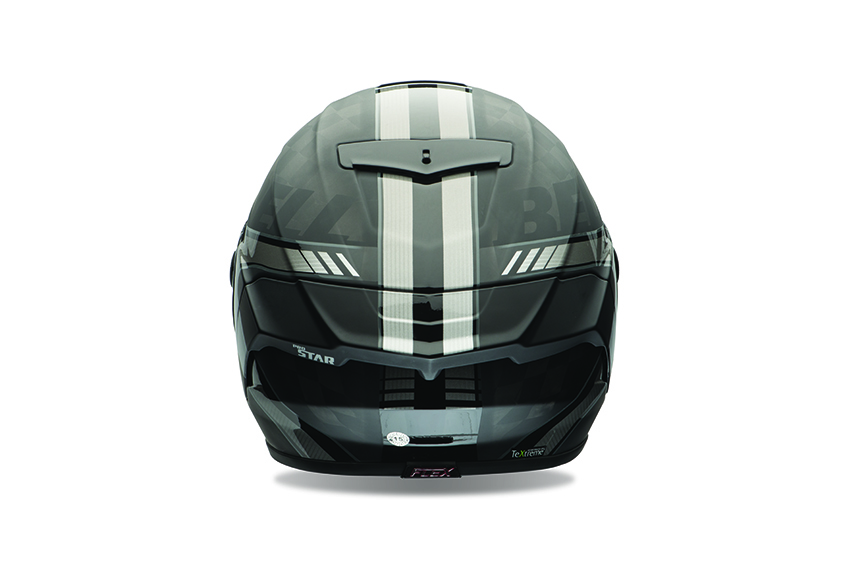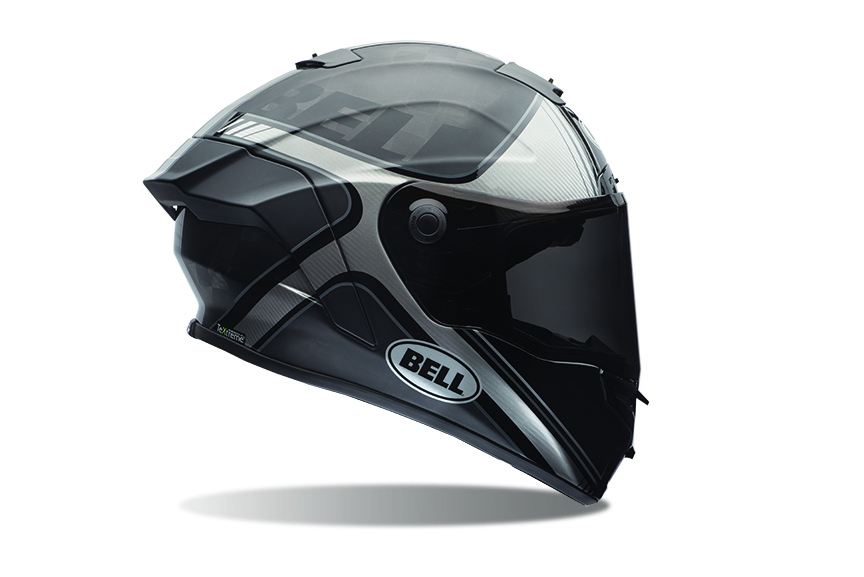 Pricing for the Bell Race Star Helmet will range from $699.95 up to $749.95. It will be Snell M2015, DOT, ECE 22.05 and AS/NZ Certified and will be available in sizes XS, S, M, L, XL and XXL. As we are the largest Bell Star Helmet Dealer in the US we have placed a large opening order for the New Bell Star Helmet Series which will make STG the place to buy the all new Bell Race Star Helmets.